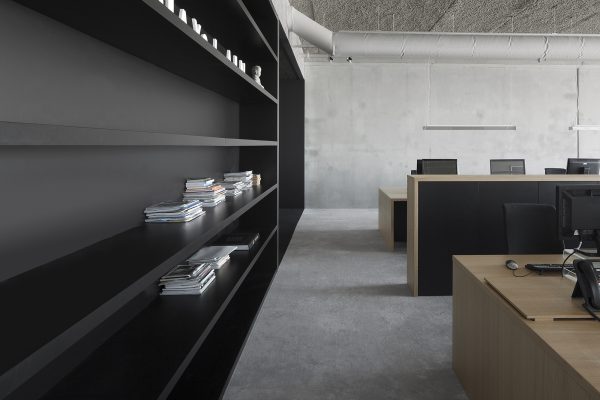 After a succesfull collaboration between i29 interior architects and VMX Architects for social workplace Combiwerk, this is another project where both offices joined forces to seamlessly integrate architecture and interior design. For media agency MediaXplain an industrial building with a compliant bold interior is realised in de Houthavens, at the old Port of Amsterdam.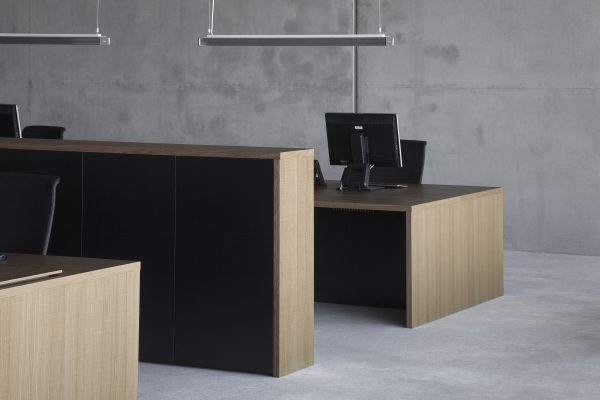 At present the area is rapidly transforming into a residential and working area. This interface between the old and new city and the harbour is reflected in the design for the building. VMX Architects took full advantage of this location's strong point – the view of the water and docks – with a completely open facade. To achieve this, large glass windows in the facade haven't been set straight but at an angle (as in a ship's wheelhouse) to cancel out reflections of the glass.
The interior also refers to the industrial origin of this area. It's an open plan office with a large open space at the centre of the building. Following the building's skeleton with it's raw concrete walls and open layout, i29 interior architects proposed an interior with matching materials such as rough oak wood, black surface walls and furniture, custom designed concrete carpets, gray acoustic ceilings and a large industrial staircase to connect both office floors.
Design

i29 interior architects

Client

Mediaxplain

Floor area

800 m2

Completion

April 2013

Location

Amsterdam, NL

Photography

Ewout Huibers

Construction

Zwartwoud

Collaborative architect

VMX Architects
Please enter your email address to get access to the press area.
Press area