Our approuch to interiors is like architects. We create new spaces, directions and structures by placing cabinets, walls and furniture.
When a Dutch interior magazine asked us to design their pavillion for the Amsterdam Design Fair, we took the opportunity to show that this approach transcends trends. It works in the most 'minimal' way, but also with the most trendy colors.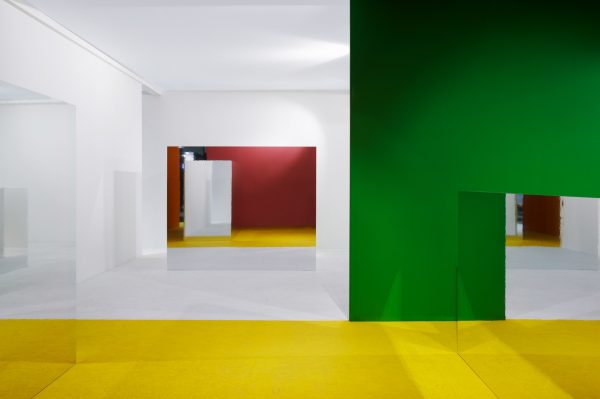 We devided the pavillion in two seemingly completely different worlds. One totally white; one with an abundance of color. In both we placed mirroring walls that turn these two contrasting worlds into one spacial experience.
The simple objects in this space have different functions. One hides a kitchen, others are like showcases for Eigen Huis & Interieur interior tendencies. The simple shapes make the things at show really pop out.
The emptiness of this pavillion is like a oasis beween the mostly heavily packed pavillions. The playfull visual language invites people to step into the world of this leading interior magazine.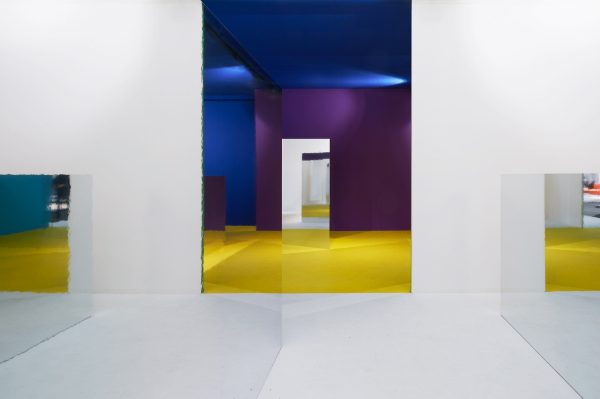 Design

i29 interior architects

Client

Eigen Huis & Interieur

Floor area

100 m2

Completion

October 2015

Location

Amsterdam, NL

Photography

Ewout Huibers

Construction

Emilio Expo