"In order to work for us, people have to be nice and talented. If you are without talent, we're very sorry. If you're talented but not nice, we don't hesitate to say no. Life's too short to work with bastards".
We wish this quote was ours, but they're famous words of Bill Bernbach; the American founder of world wide advertising agency DDB. The very nice and talented people of their Amsterdam branch asked us to design their agency.
'we created a flexible and open environment'
Our focus was the creative design department. Here a lot of people have to work together in quite limited space. So we created a flexible and open environment that supports interaction and provides circumstances for optimum concentration at the same time.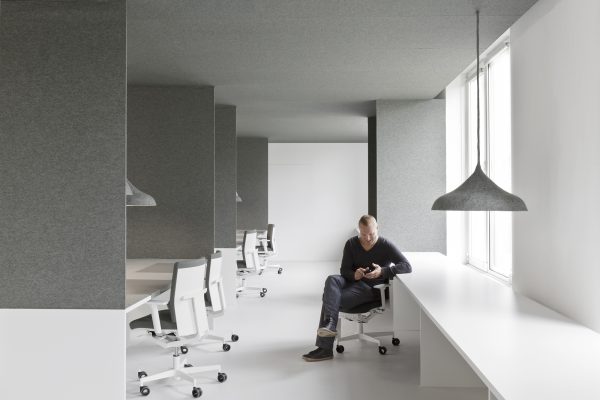 In an open work space acoustics are key. That's why we chose felt as the leading design theme. It's versatile and natural: it absorbs noise, is durable, fireproof and environment friendly. We covered ceilings, desks, lamps and even the staircases with it. Sounds easy, but it's not.
But stretching this materials to it's limits was all worth it. Because the result is a soft office for hard working people. With superb acoustics off course. An environment that's nice and perfect for DDB talent.
'a soft office for hard working people'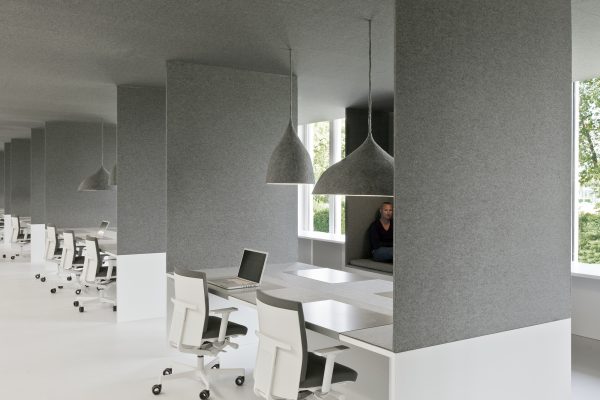 Design

i29 interior architects

Client

Tribal DDB

Floor area

650 m2

Completion

November 2012

Location

Amstelveen, NL

Photography

i29 interior architects

Construction

Zwartwoud