'We wanted to give them a work place to be just as proud of'
Combiwerk is a community workplace for people that can't find a regular job on their own. Most people that work here are physically, mentally or socially challenged. At Combiwerk they develop their talents and work without the commercial pressure. This often gives people back their pride. We wanted to give them a work place to be just as proud of.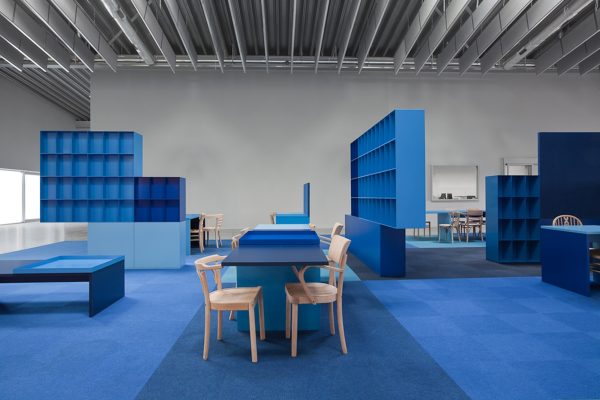 The new Combiwell building is a grey monolithic shape designed bij VMX architects. The same grey became the basis of our interior. We decided to reflect the strong, positive and diverse Combiwell culture by creating colourful work-islands in this grey landscape. The surprising contrast between exterior and interior is a reference to the inner richness of the people that work here.
To make sure the interior would really work for the people that work at Combiwell, we interviewed them before we started designing. This gave us the insight that a lot of them are very attached to their surroundings and routines and not very fond of change. That's why we restored and reused a lot of furniture and over 250 wooden chairs. We let everyone pick his/her favourite old chair. This not only helped a softer landing in the new interior but also fit the limited budget.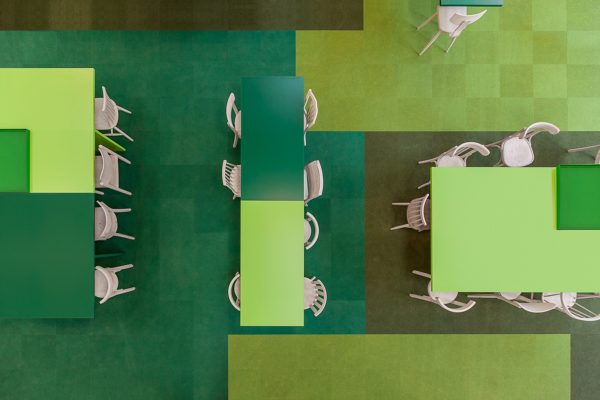 The jury of The Great Indoors Award describes it as: 'A whimsical setting of colour-coded islands enlivens the ordinary interior of an office for the unemployed (sic). Spaces separated by colour, instead of by walls, enforce the humane design concept that people should not be placed in boxes.'
'Spaces separated by colour, instead of by walls'
Design

i29 interior architects

Client

Combiwerk

Floor area

8500 m2

Completion

January 2013

Location

Den Hoorn

Photography

Ewout Huibers

Construction

Zwartwoud BV

Photography

Ewout Huibers & Ronald Tilleman

Collaborative architect

VMX Architects